About Hofmann Megaplan
The Hofmann Megaplan brand needs little introduction. In general, anybody within the automotive industry knows the name and, most likely, the product. There are very few areas where our equipment has failed to reach; tyre shops, garages, MoT stations, OEM facilities such as tyre and car manufacturing plants, even trailer manufacturers and supermarkets! Our product is everywhere, and has been for a very long time.
So, we think it's more important to talk about the team...
The company itself is owned by one of North America's largest independent tool and equipment providers, however as a business here in the UK we are still very much a family-oriented, flexible organisation, who are simply easy to deal with. Operating from offices near Huntingdon, Cambridgeshire, we cover the whole of the UK, Ireland and all of the outlying dependents, including the Scottish Isles and Channel Islands.

We occupy today around 40,000sqft of warehouse space, fully stocked with garage equipment, which is fully tested and prepared before it leaves via our state of the art PDI facility. Our showroom, conveniently located close to the A1 and A14 link roads, offers customers the opportunity to see the equipment working first hand, as well as classroom and training facilities, where we can conduct advanced classes for subjects such as wheel alignment.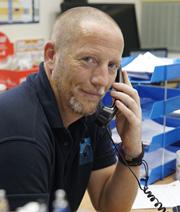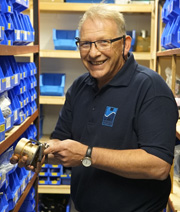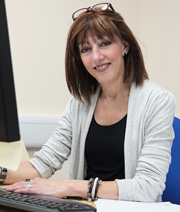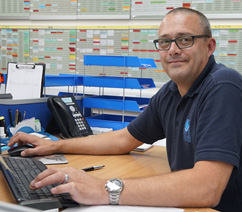 It's probably fair to say that we are the largest equipment provider in our sector, being very much dedicated to the premium end of the market for customers who recognise product and aftercare are every bit as important as price. Yet we don't operate like a 'big' company, staying away from the lethargic, corporate nature of so many of our competitors. Most of the team have been here longer than they probably care to remember, but it is that continuity which gives us unrivalled experience, passion and customer assurance.
Introducing ISN Garage Assist
In March 2021, we merged with our sister company – a 60-plus strong 'all-makes' garage equipment servicing operation – to form ISN Garage Assist. As ISN Garage Assist, we not only increased our field service capability four-fold, but we also consolidated our team behind the scenes to create possibly the most formidable force in garage equipment.

Effectively, everything from a socket set to a complete workshop is now within the realms of our capability. We are still the same people, working from the same offices, practicing the same work ethic, we can now just offer you, our customer so much more.
Visit the ISN Garage Assist website