Hofmann Megaplan Blog
Welcome to the Hofmann Megaplan blog. Check back regularly for news, product launches and events.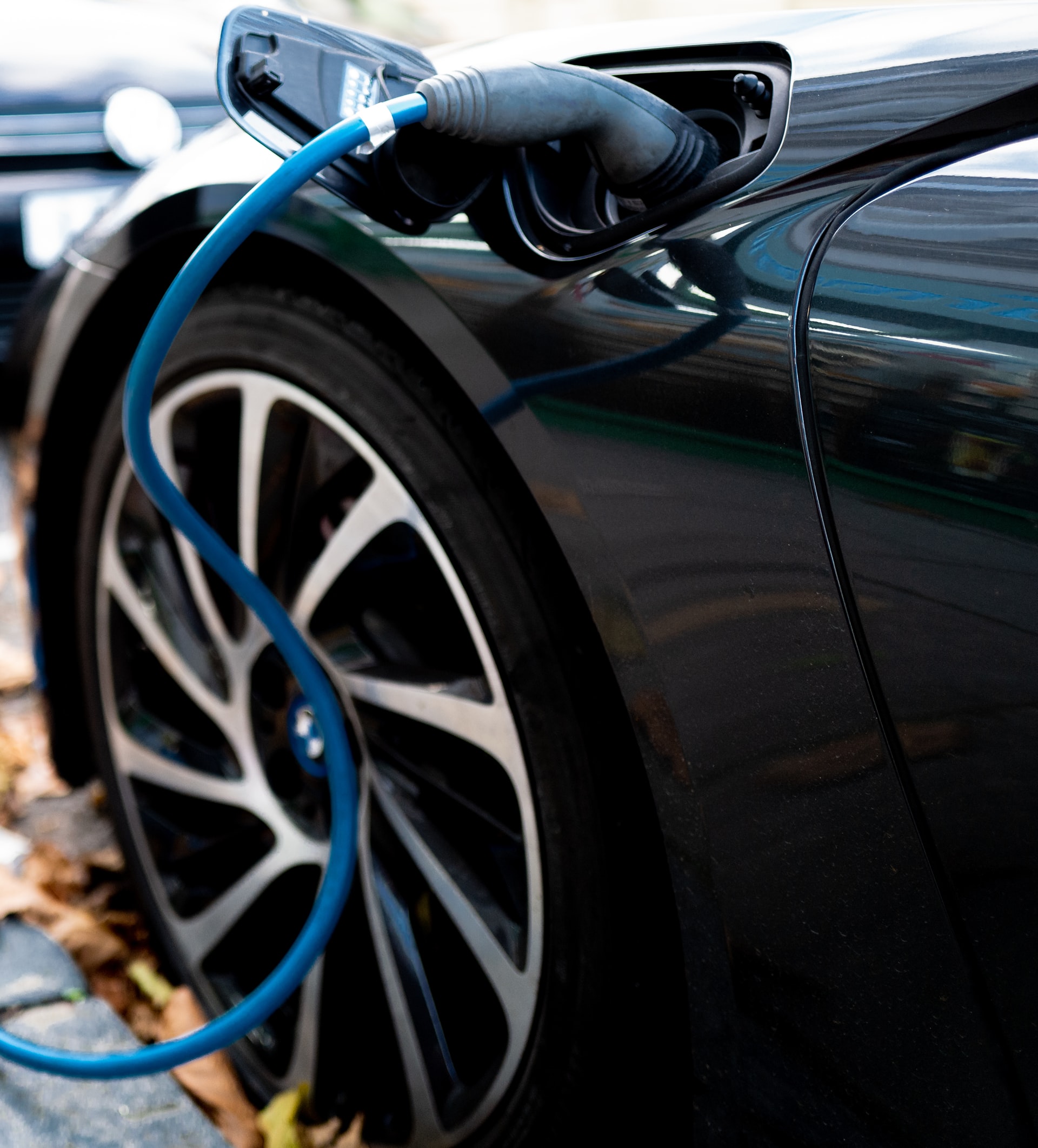 Everyone has started to notice them popping up in their local town or village and they're even more popular with those living in the city. Electric Cars or EVs, is the hot topic in the automotive industry and also a subject widely debated in parliament.
For those of us who work within this sector, it is clear to see where the automotive industry is heading so for garage business owners, being one step ahead of the curve isn't a bad thing.
The basics of an Electric Vehicle…
We've seen the ads – Tesla, Volkswagen, Jaguar…the list goes on! But what truly is the difference between the cars we have come to love, and the new electric models deemed to be the future?
The simple answer is that these cars practically run themselves.
Electric vehicles involve fewer moving parts, emissions and liquids for your car to function so there is less to go wrong on a daily basis. Periodic software updates can also be remotely configured without a car dealership, so this begs the question, what actually needs maintaining?
The checklist:
Brakes
Battery
Suspension
Tyres
Bodywork
Fluid Top Ups
Cabin Air Filter
Electric Car Battery Maintenance
Possibly the most important element in an EV, the battery is the largest and most expensive single component and requires more maintenance than any other on an electric car.
As a garage business owner, it is important to know that a visual inspection will not be enough to service a battery. This will only confirm that there is no obvious damage, leaking or corrosion – but any potential faults after a service need to be identified by undertaking the relevant testing. Just like any other electrical item, the charge of your electric car's battery will deteriorate over time and can take 10-15 years to notice.
Replacing such a component due to lack of maintenance can be a serious investment for the vehicle owner!
Brake Wear on an Electric Vehicle
Did you know that there is no combustion engine in an EV? That means that the brakes and suspension are the largest mechanical part on an electric vehicle.
As with petrol and diesel cars now, the brakes need to be periodically assessed to ensure there is no wear and tear that can compromise the safety of the driver and any passengers.
That being said, once the driver takes their foot off the accelerator, the motor will react in a way that is similar to applying the brakes in a normal car – meaning that most electric cars will use their brakes far less than petrol cars, but when they do, they have to stop a much heavier vehicle.
Tyre Wear is the big difference
The pure size of an EV's battery pack means that compared to a petrol car, electric cars weigh between 20-30% more on average. That has a massive impact on the wear of a customer's tyres.
When considering your electric car services moving forwards, you need to be aware that you will be seeing electric car drivers much more often for replacement tyres. They need to be checked more consistently by owners and more thoroughly by garages – ensuring you have capable tyre fitting equipment could make a massive difference to your services moving forwards.
Other maintenance services to properly check over the tyres such as wheel-balancing, alignment and rotating the tyres will certainly make them last much longer.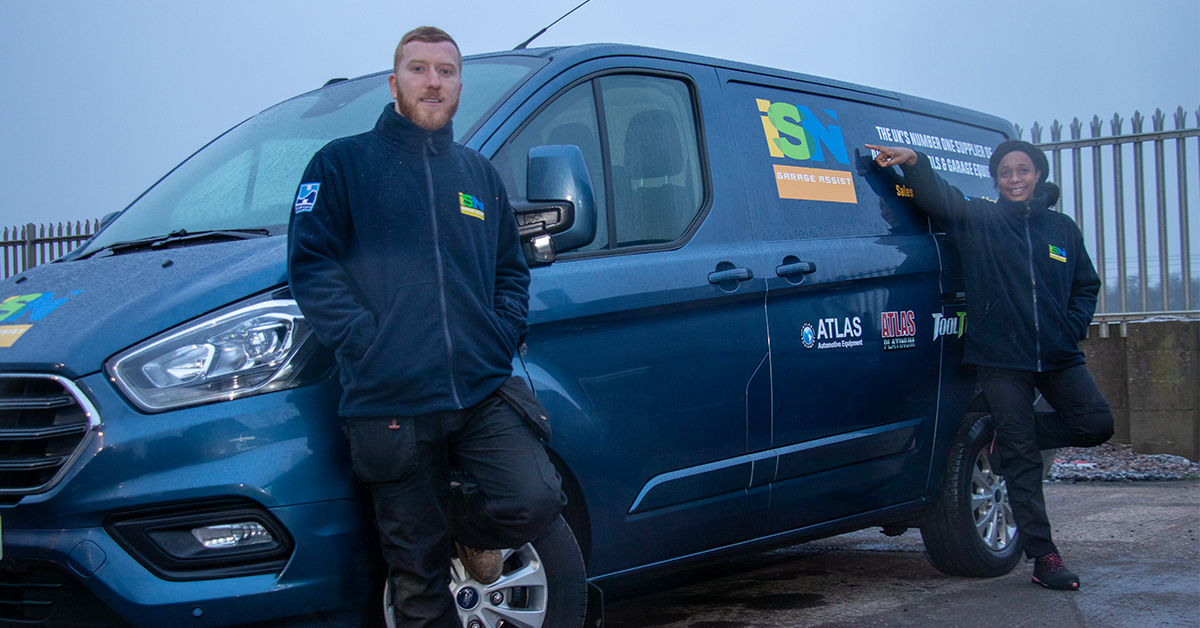 We always knew that the service we offer our clients is good but now it's even better! Hofmann Megaplan have partnered with garage services provider ISN Garage Assist.
Formerly trading as AMN Garage Assist (and AMN Garage Services before that), ISN Garage Assist has become a growing (and glowing) force within the ISN Europe group; offering unrivalled garage equipment installation, service and maintenance, plus MOT bay design, installation and management... the list goes on!
This alliance will see the integration of Hofmann Megaplan's incredible customer service, especially within the wheel alignment arena, and ISN Garage Assist's installation and equipment maintenance services for the entirety of the UK.
A word from the Chairman...
James Boon, Executive Chairman, ISN Europe explained;
"This transition means so much more than just a change of name. ISN Garage Assist represents the coming together of the original AMN business, which provides multi-brand installation, service, maintenance, repairs and calibrations, with the aftersales division of Hofmann Megaplan, the market leader in garage equipment."
What you can expect...
Based out of the ISN Europe office in Kimbolton, Cambridgeshire, this new-look operation will be bringing together two administrative support teams and two groups of highly skilled engineers; creating a new, higher level of efficiency resulting in even better response times and coverage.
59 engineers, including 12 specialist Wheel Service technicians and a dedicated large-project installation team, will support the various equipment brands ISN are able to offer, including names such as Rotary, Hofmann Megaplan, Cascos, Ravaglioli, Crypton, and Atlas Platinum.
This truly is a service like no other!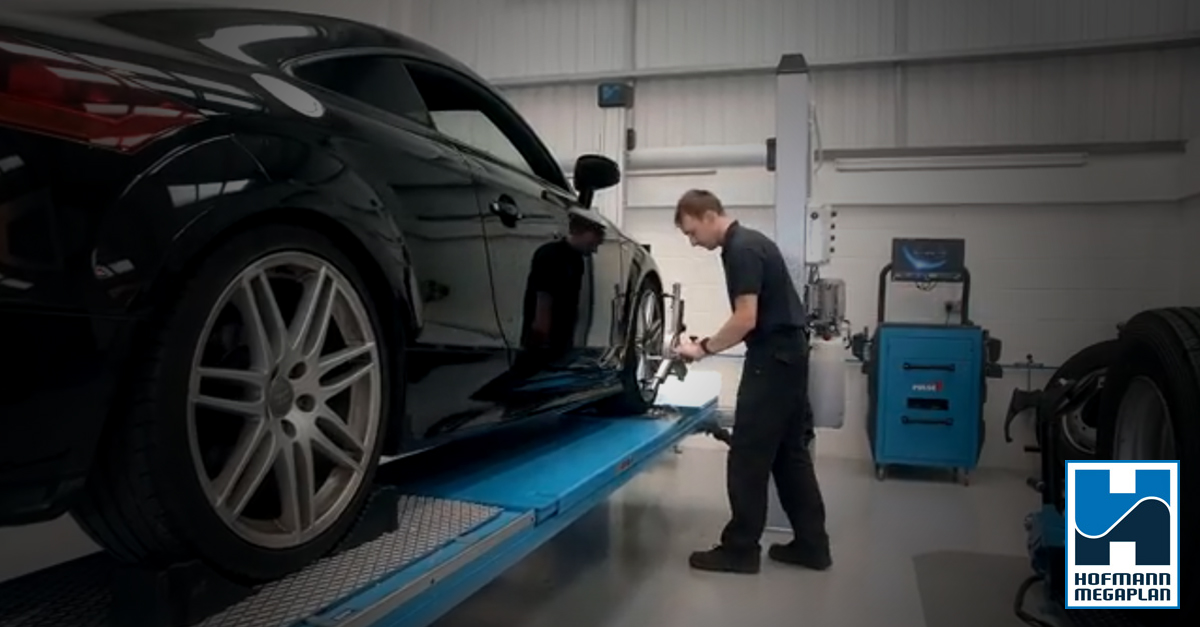 Specific trends are beginning to emerge, and it is easy to see that 2021 will be the year of vehicle servicing. Throughout a period of decreasing new car sales (down 29.4% in 2020 compared to 2019), vehicle owners are sticking it out with their old and high-mileage cars which are often in dire need of a good service.
So, it is a simple question right...
Are you able to cope with increased demands for vehicle servicing?
We're not just talking about the ability of your team to work faster or more efficiently (of course, they still matter too!), but also the capability of your garage equipment to deal with even more stress and work to plough through, day in and day out.
Garage Equipment & Maintenance to keep your business running!
Picture this...
Your customer's car is beginning to experience some start-up issues. Instead of getting it checked right away, the owner continues to travel to and from work – literally running the vehicle into the ground. Suddenly, the car won't start. They finally bring it into the garage, only to find that they will have to pay through the nose to fix it.
How many times have you heard this? Does this sound familiar?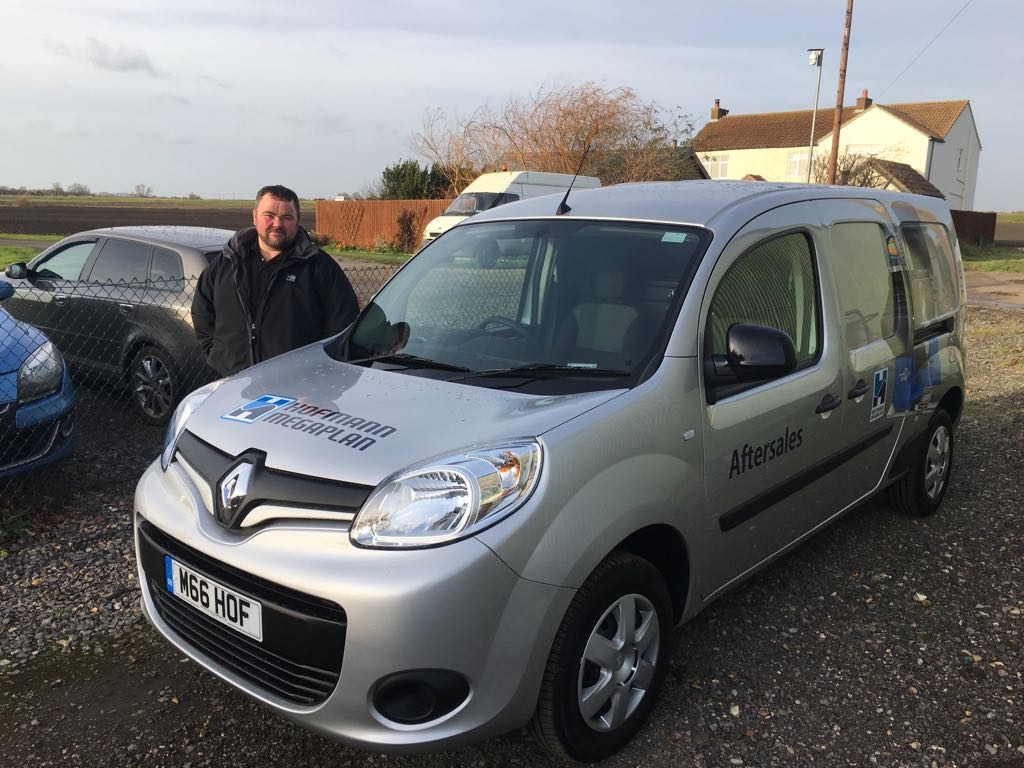 We are the experts...
Just as you are there to help your customers, we are there to help you. Ensure that your garage equipment is running as smooth as possible with periodic maintenance from our specialists, before you hit a breakdown on any of your vital equipment.
With highly trained engineers based across the UK, our response time and ability to fix first time sets us apart from other garage service providers.
Our aftersales service is one of the main reasons why garage businesses choose us in the first place – not only for the amazing tyre machines we have on offer!
Call our team today on 01480 8-9-10-11 to see how we can help you keep your garage services moving at all times. Visit our designated service page for more information.