Hofmann Megaplan Blog
Welcome to the Hofmann Megaplan blog. Check back regularly for news, product launches and events.
Hofmann Megaplan Appointed Distributor For Atlas Garage Equipment
Premium garage equipment supplier, Hofmann Megaplan are now able to offer the American brand, Atlas Automotive throughout the UK, in a move to re-align distribution whilst maintaining outstanding service.
The well-established and highly regarded Atlas line, which the company stresses is focused on providing excellent value without being 'cheap', will replace the traditional 'Eco' economy range, which traditionally formed part of the Hofmann Megaplan portfolio.

Shop the full Atlas Wheel Balancer range now
Hofmann Megaplan's Managing Director, Mark Berryman, has said of the announcement "We are really pleased to add this range into our product line-up. There was a lot of overlap between Atlas and our existing 'eco' line. This is a move which means we get the global brand-recognition, whilst maintaining the continuity of product that has been very successful in its own right. Ultimately, it is the customer who will reap the reward!"
The Atlas range of equipment can be found online in the same space the eco range once lived, inheriting the Eco Wheel Balancers & Eco Tyre Changers categories.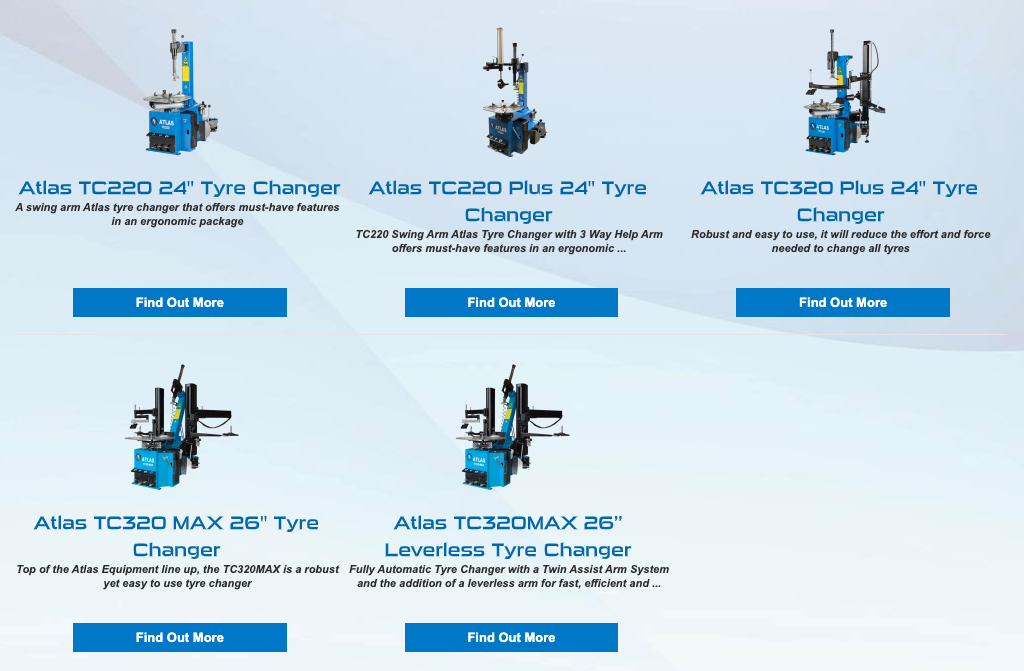 Shop the full Atlas Tyre Changer range now
Related Posts
By accepting you will be accessing a service provided by a third-party external to https://www.hofmann-megaplan.co.uk/