Hofmann Megaplan Blog
Welcome to the Hofmann Megaplan blog. Check back regularly for news, product launches and events.
First 'Tesco Tyres' Equipped By Hofmann Megaplan!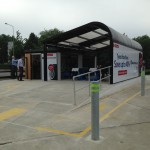 Shoppers at Tesco Extra in Bletchley, Milton Keynes, can now have their tyres fitted whilst they shop in store thanks to the new Blackcircles 'Pitstop' facility located within the forecourt of the Petrol Station.
This brand new concept, which represents a totally new way of buying tyres, was equipped in full by Hofmann Megaplan, right down to the waste bin and safety signs!
The project represented quite a task for both ourselves and the architects with whom we worked very closely, as the whole facility needed to fit within the area previously occupied by an automatic car wash.
This meant a great deal of customisation was required, including the creation of a brand new model of tyre changer, bespoke compressed air equipment, and a range of specially created products for tool and consumable storage.
The end result is a fully functional, 2 bay tyre facility, incorporating the very latest 'lever-less' tyre fitting technology and brand new design scissor lifts.
It is arguably the most complex installation we have ever worked with, simply because of the space-constraints, but we all agree that the end result is fantastic, and we are convinced the new project will be a huge success... :)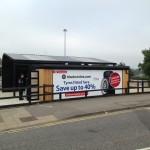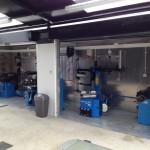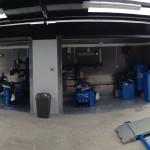 Related Posts
By accepting you will be accessing a service provided by a third-party external to https://www.hofmann-megaplan.co.uk/