Hofmann Megaplan Blog
Welcome to the Hofmann Megaplan blog. Check back regularly for news, product launches and events.
Happy July 4th - From Hofmann Megaplan USA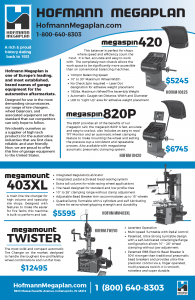 Hofmann Megaplan USA take another giant leap forward
Following a exceptionally well received launch in Las Vegas back in February, the Hofmann Megaplan trans-Atlantic offering is really starting to take shape. With two impressive premium wheel balancers and two feature driven tyre (tire) changers in their armory to unleash on the US market.

The 420 is really special and contains The most advanced technology the industry has seen in a wheel balancer. The combination of revolutionary new technology, incredible simplicity, and typical Hofmann Megaplan reliability make this, in our opinion, the best value wheel balancer on the US market today.
Boasting 'No Checkspin' technology and 6 O'clock weight positioning, the megaspin 420 only requires the operator to select the weight position(s) and lower the hood – it's that simple! There is no possibility for error, no chance of the machine throwing up an extra 5 or 10gms, and absolutely NO CHECKSPIN REQUIRED!
Like its sister model, the 820 shares the accolade of offering the most advanced technology the industry has seen in a wheel balancer. All packaged up with a highly visible LCD screen, which delievers acurate results.
Click to see the machine in action


As for the tyre changers, we are offering something really special and groundbreaking that should get the American market talking.
The new 'Twister Evo" tyre changer from Hofmann Megaplan is a 'game changing' piece of Italian engineering that makes tyre changing 'a dream' for fitters. Its revolutionary design unitises an 'up and around', fully-automatic side-swinging motion, unseen in the market until now. One handed operation is here and could change the way a modern tyres are fitted.
Seeing is believing, so give us a call to see just how special this machine is.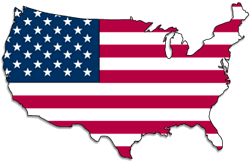 The machines featured at the ToolExpo in Orlando, FL last week as part of the ISN groups annual customer tool show. Like everything in America this event is simply massive!
170 + Vendor Booths
New cars, trucks, motorcycles, ATVs, electronics and more given away to lucky winners 40 Training Forums
Live Demos, New Products and Exclusive Deals
"Nuclear Deals" in every booth
ISN's complimentary SPA - hair, makeup, nails (this one's for Mick) and massages
We'll certainly be back for more next year!
Related Posts
By accepting you will be accessing a service provided by a third-party external to https://www.hofmann-megaplan.co.uk/