Hofmann Megaplan Blog
Welcome to the Hofmann Megaplan blog. Check back regularly for news, product launches and events.
Hofmann Megaplan Join GEA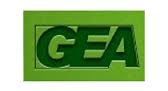 Hofmann Megaplan are now members of the Garage Equipment Association, the representative organisation for the UK Garage Equipment Industry.
The GEA was formed in 1945 and acts as a 'seal of approval' for garages and tyre shops looking to ensure their equipment supplier is reputable, of sound financial standing and meeting a particular code of practise.
Dealing with a GEA member is a bit like ensuring your plumber is Corgi registered - it guarantees a level of competence and traceability that simply cannot be guaranteed with a non-GEA member. Whilst Hofmann Megaplan have historically concentrated on tyre equipment, the growth of the Cascos lift division has meant that the GEA can offer a great deal of support in terms of accreditation and Health and Safety education, crucial for anybody installing lifts today.
All Hofmann Megaplan engineers are factory trained and certified by Cascos in Spain, but will now embark on a Health and Safety Executive-guided Lift Accreditation Qualification, which will put them in an 'elite' of engineers, representing a tiny percentage of the total number of engineers across the UK, who have the highest level of competence attainable.
Related Posts
By accepting you will be accessing a service provided by a third-party external to https://www.hofmann-megaplan.co.uk/