Hofmann Megaplan Blog
Welcome to the Hofmann Megaplan blog. Check back regularly for news, product launches and events.
Point S Choose Hofmann Megaplan!!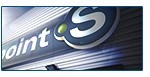 Point S, one of Europe's leading independent tyre and car service dealer operations, has chosen Hofmann Megaplan UK as the official equipment supplier for its UK network.
Established in 1971, Point S have since become a major force accross Europe and, more recently even further afield.  With 1,150 independent professional dealers managing 2,000 point S service centres, the Point S brand is now set to become a force in the UK, with some of the industries leading tyre shops having already joined the network.
Point S have openly stated that market research has clearly shown Hofmann Megaplan have the best reputation for quality, availability, price and service, and as such chose us to be their official partner. The agreement was officially announced at the recent Point S conference held in Swindon in October.
Related Posts
By accepting you will be accessing a service provided by a third-party external to https://www.hofmann-megaplan.co.uk/