Hofmann Megaplan Blog
Welcome to the Hofmann Megaplan blog. Check back regularly for news, product launches and events.
Where have January & February gone already?
With the first two months of 2021 passing us by in a flash, we look back at some of the best tyre fitting equipment installations that have been completed by our specialist team at ISN Garage Assist. In such a short space of time, we have combined to produce some amazing garage looks and spaces – but there is so much more to come...
Take a look at all our latest installs below.
We have covered everything from tyre changers & wheel balancers to specialist vehicle lifts & MOT equipment. Our vast experience and the location of our certified industry engineers, allows us to perform a wide variety of installs up and down the country – so you know that no matter where you're based, we have an industry specialist near you.
Choose the Hofmann / Garage Assist mix!
High quality garage equipment from Hofmann Megaplan, coupled with the first-class support of our combined ISN Garage Assist service team could change the dynamic of your business forever. You're just one call away…
Contact us online today or call 01480 8-9-10-11 for more information on any of our products or services.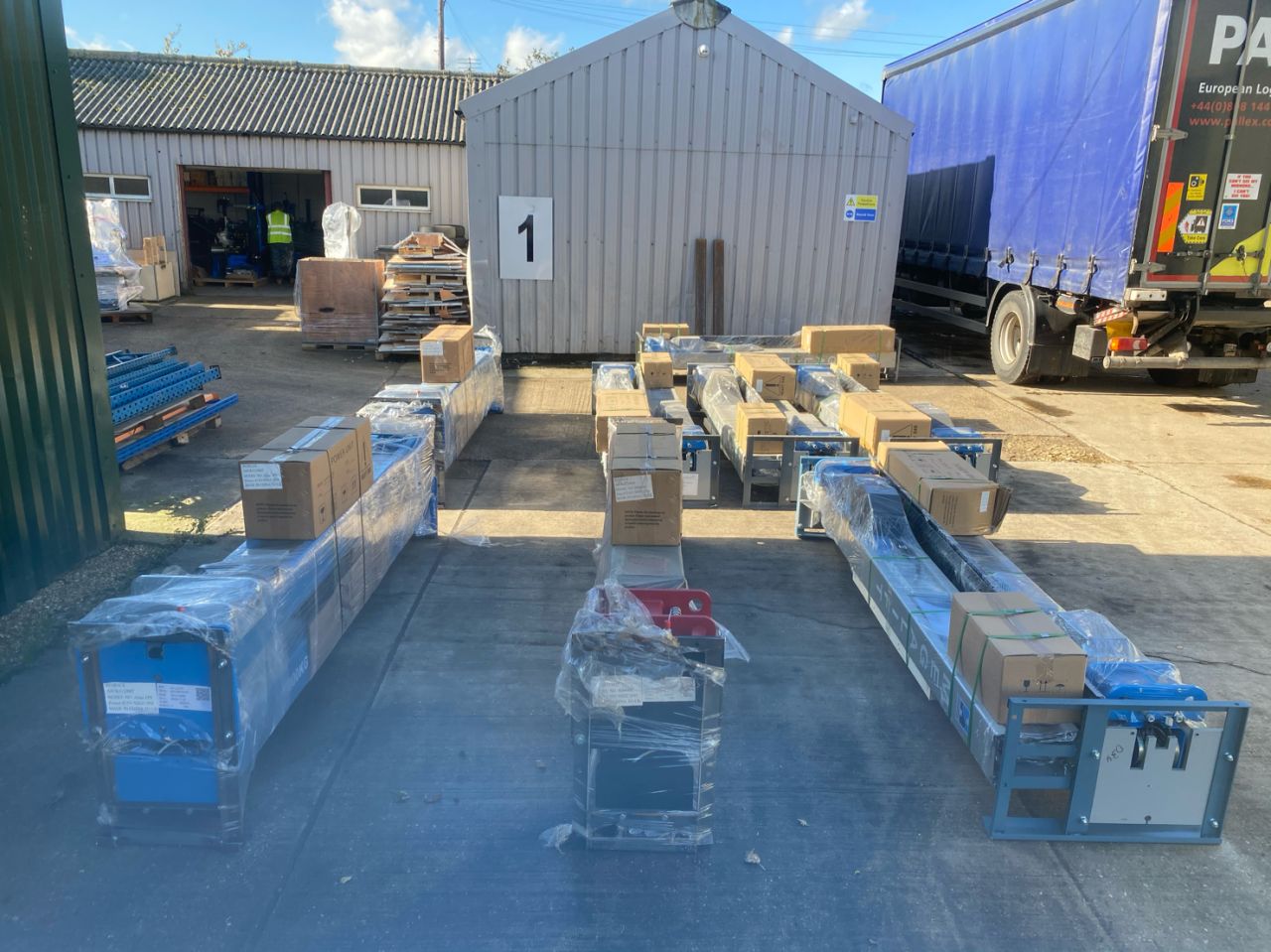 We are proud to introduce and be operating out of our brand-new National Distribution Centre in Ramsey – all our incredible premium garage equipment is assembled, packed and shipped out from our site...directly to you!
Our team of engineers have been working hard before, during and after the first wave of the global pandemic to ensure the efficiency of our operations at this new site. And despite COVID completely ruining the year for many industries and businesses, the automotive sector has boomed, and our team has been busier than ever.
Setting the standard...
Making sure every tyre fitting machine is up to the recognised standard of Hofmann Megaplan garage equipment, is exactly what our engineers are specialists at.
Fully trained and with years of experience behind them, our team have the ultimate combination to make sure your garage services succeed.
All our garage machines are freshly built on-site and ready to send out to all our customers in the UK & across Europe. No matter where you are located, we are ready to serve your business and offer the same high-quality tyre fitting machines.
We can't wait to see all the latest machines in action...

Quality equipment deserves quality photography!
Our National Distribution Centre is more than just a site to build and ship premium garage equipment to your businesses.
It is the home of our resident engineer/photographer Terry and his studio.
Dealing day in, day out with our premium garage machines, it would be rude not to take some amazing snaps of our incredible equipment – showing the quality, aesthetics and impeccable design features that comes with Hofmann Megaplan machines.

We love to show you some behind the scenes here at Hofmann Megaplan and what we are working hard to achieve at our National Distribution Centre. And this is just another reason why you should be investing in our premium garage equipment.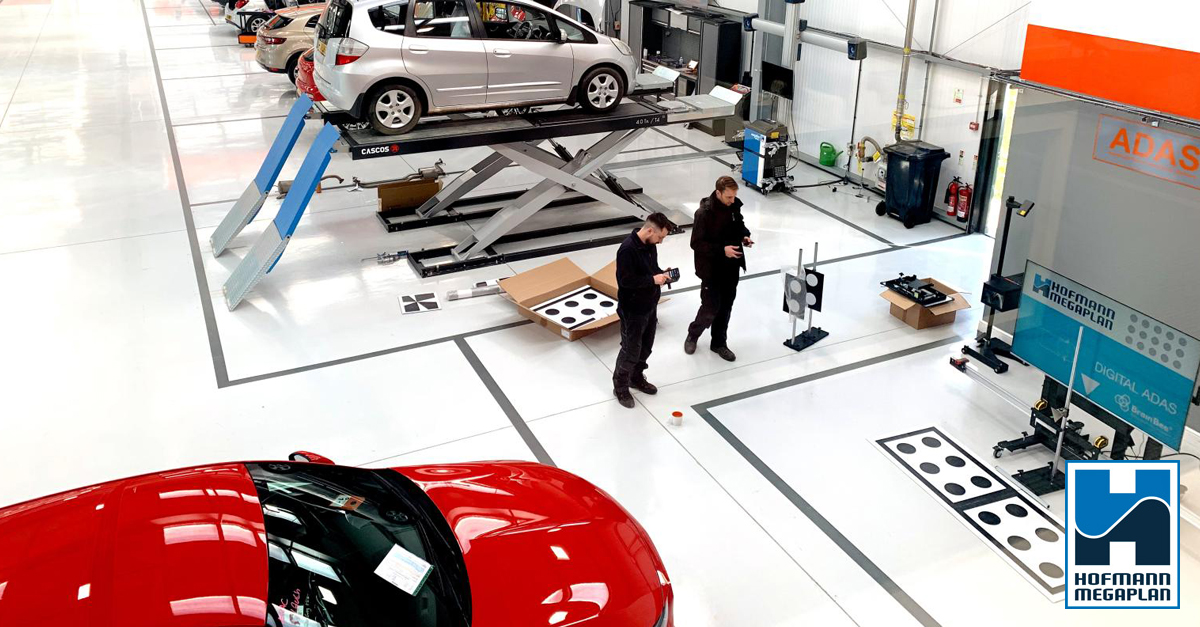 It's not exactly news to many that ADAS Diagnostics was a hot topic throughout 2019 – and so far, our prediction of little let-up moving into 2020, has been spot on!
But for many looking to invest in this state-of-the-art equipment, ADAS diagnostics has become the biggest technological headache of the year so far.
ADAS like most new technology when it is first introduced is an unknown. It is highly anticipated and can be viewed as another unnecessary expense. But with these sensors now commonplace on consumer vehicles, you risk falling behind the curve if not investing & missing out on revenue.
Revenue in ADAS Diagnostics?
ADAS has been around for a while, but the need to calibrate these systems has become far more pressing with demand now commonplace and many capitalising on this.
An anonymous equation
The great thing about ADAS is the data you get back. At a top-level for every install, for example, you can see just how many calibrations are being completed.
We have one customer who started offering ADAS calibrations using their system in July 2019. With the service still rare, they had people travelling hundreds of miles from big body shops as it was the only way they could calibrate.
To date (March 2020) they have completed over 162 calibrations at £225 a service.
That's £36,450 in ADAS calibrations alone, meaning the system has more than paid for itself!
While this is an extremely simplified version of the potential ROI, the figures are all true & demonstrate with the help and support of Hofmann Megaplan just how quickly this new service could help your business grow.
Why wait to offer ADAS Diagnostics?
Many garage owners may feel with so many changes going on around vehicle safety, that any new equipment will be out of date within a few months. ADAS equipment has been expertly designed to continuously calibrate vehicles.
Digital system takes this as far as daily updates to board FOC over the air, so their ready to go when you are.
The biggest issue seen in the industry to date is a lack of knowledge and understanding from technicians on how to deliver accurate & reliable ADAS testing. As a result, training is paramount.
ADAS at its finest...
Our training & support speaks for itself. We support some of the UK's biggest body shops & most successful/ highly rated garages. As a result, these businesses are thriving & renowned for offering ADAS. Why not let us support you too?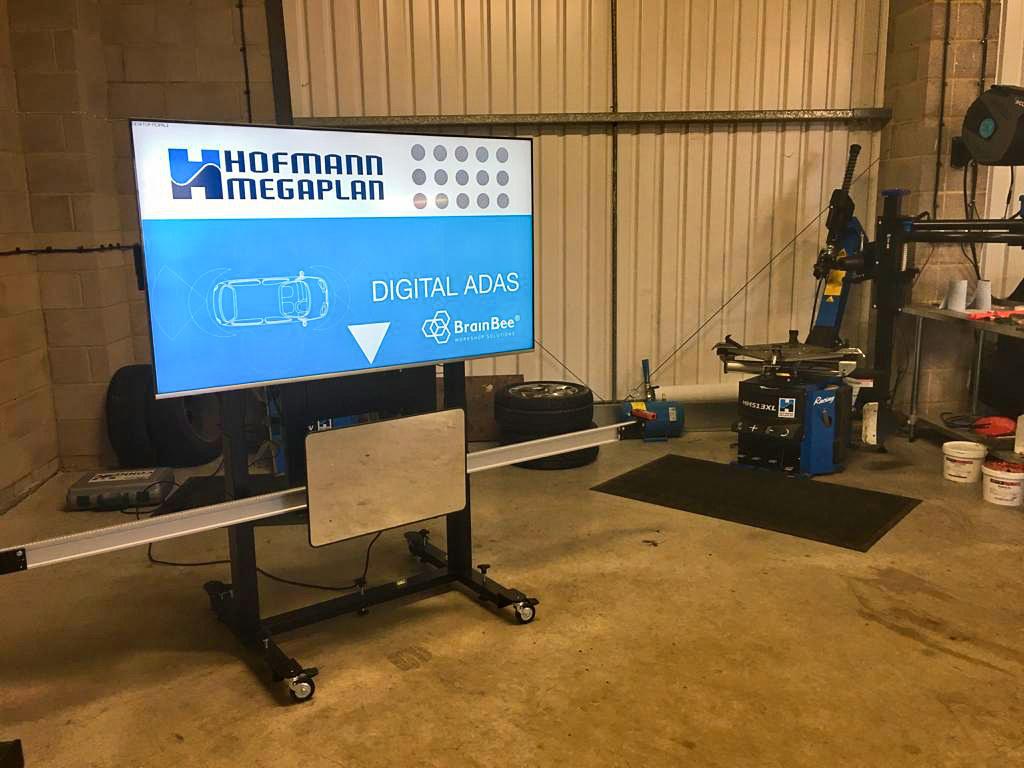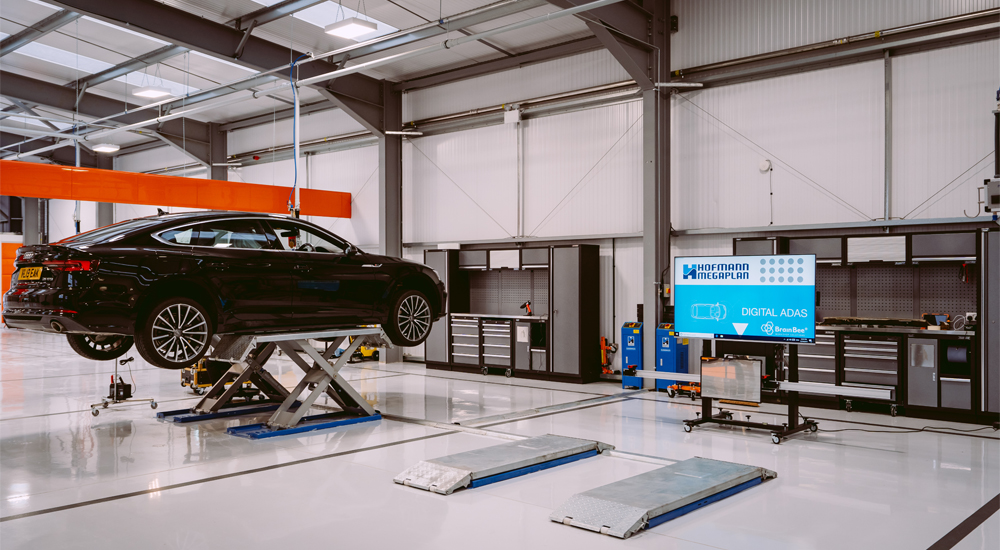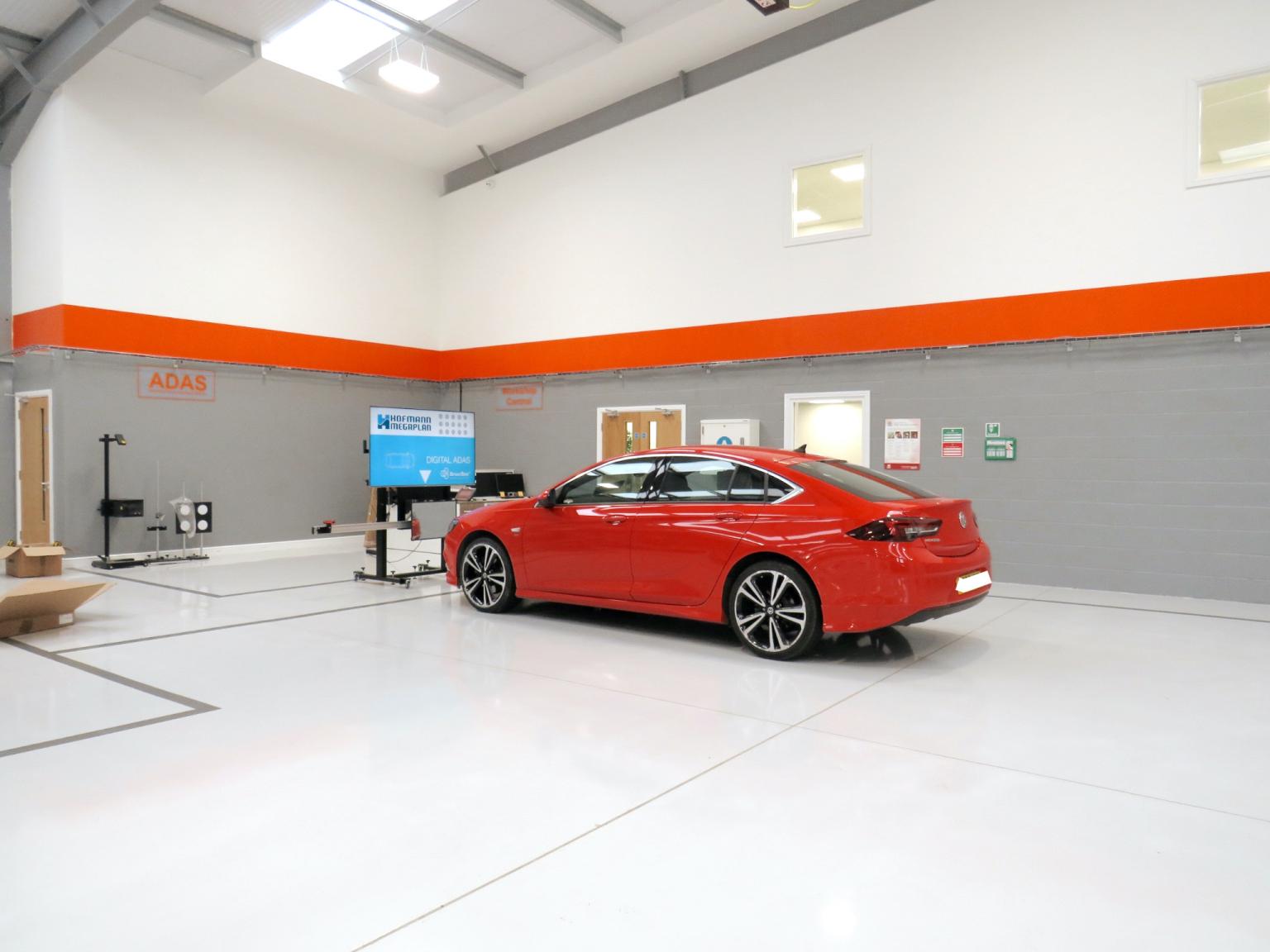 Our aim is to continue to educate and provide excellent service around ADAS equipment, for you to perform accurate calibrations. Affordable purchasing options combined with planned ROI make this a logical purchase, not a risk.
Get in touch!
The need for ADAS calibration systems is increasing monthly, with new vehicles being introduced into the UK market.
There isn't a better time to contact our knowledgeable team online now or call us on 01480 8-9-10-11 to discuss our ADAS solutions in more detail.