Hofmann Megaplan Blog
Welcome to the Hofmann Megaplan blog. Check back regularly for news, product launches and events.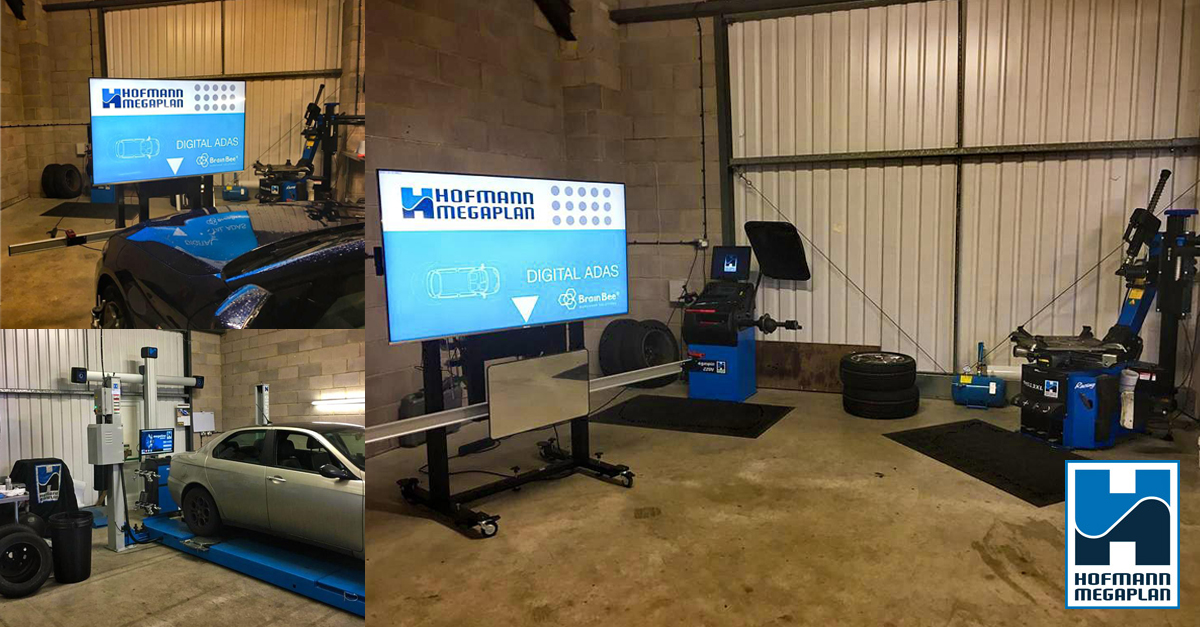 Hofmann Megaplan is keen to help any business looking to maximise the potential of their business by investing in great equipment. Even more so, those that embrace the latest technology with open arms.
Harvey's Autotech of Westbury is a prime example of a business looking to stay ahead of the curve!
Our aim is to ensure businesses like Harvey's face minimal stress when upgrading to the best in premium tyre fitting equipment & ADAS calibration solutions. Our expert garage equipment installation team take a big job like this & make it seamless.
They also go the extra mile, ensuring you're ready to start making a return on your investment from the word go with training & support to suit you.
One Garage Equipment Supplier for a seamless service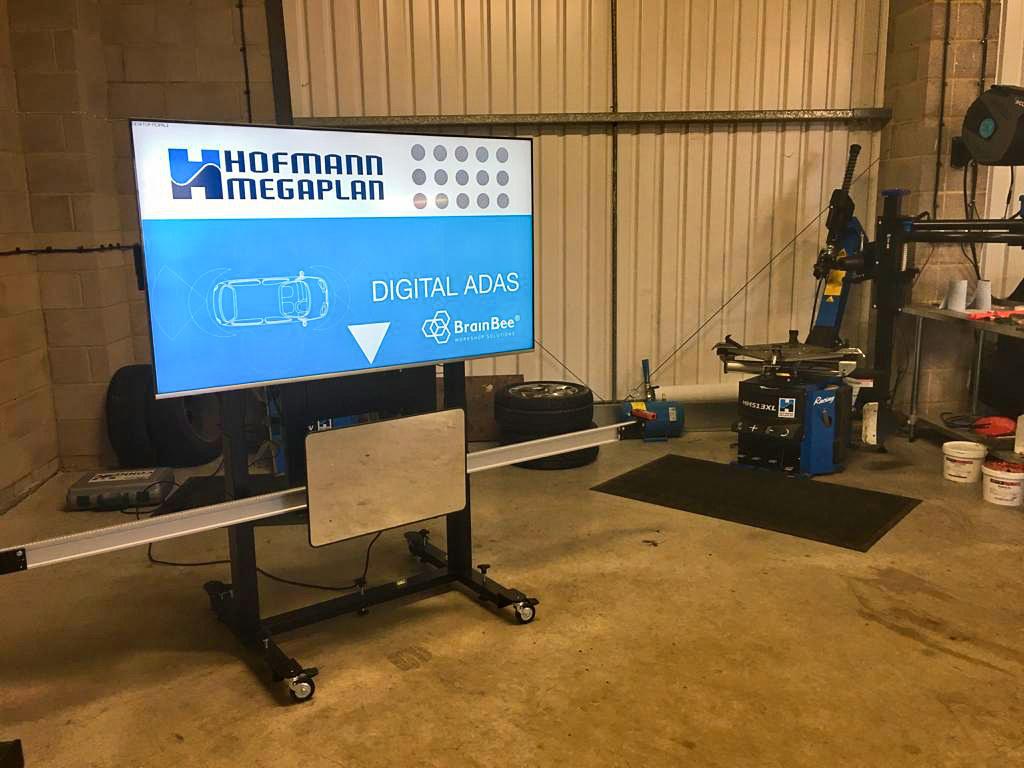 Hofmann Megaplan offers customers like Harvey's a unique advantage as they can get a complete range of garage equipment designed to complement & integrate, all under one roof.
What's more, the install is completed with the workflow of your garage & all the services you wish to offer in mind. This means operational efficiencies & a better-looking garage.
A full line up of Hofmann Megaplan garage equipment was recently installed at Harvey's Autotech in February, including a state of the art Digital ADAS system.
Harvey's is one of the many garages choosing to invest in the most advanced version of ADAS Calibration Sytems in 2020, the digital ADAS solution.
This digital ADAS system sits alongside a megamount 513 tyre changer, megaspin 220 wheel balancer and megaline Ssence 3D wheel aligner paired with megalift.
This really is a garage to rival our own showroom!
A supplier you can trust.
Ready to find out what all the ADAS fuss is about? Looking to explore how investment in premium equipment means bigger returns?
Call us today on 01480 8-9-10-11 to have a discussion that could change the future of your business & arrange a courtesy visit from one of our team.
​To many, nothing seems special about a two-post lift. A basic version of this equipment staple might be all you've ever owned or worked with. Turns out vehicle lifting equipment is one of the most interesting areas to watch!
A two-post lift can come in various specs & with accessories to diversify it uses (including alignment tables). But when you look beyond this you now have scissor lifts that can move with a vehicle on them & 4-post lifts geared up to complete any number of jobs as part of an ATL or MOT bay.
Why

the love for

vehicle lifts?
​Where you have a vehicle lift, it is almost certainly the most frequently used machine in a workshop!
Think about it, what diagnostic or repair jobs do you carry out without the use of a car lift? How many times a day do you find yourself saying "let's get it up on the ramp & take a look"?
It makes performing all manner of jobs easier, speeds up productivity and this can lead to more revenue. So, what if we said diversifying the lifting options within your garage could lead to even great productivity & profit?
Are you lifting enough vehicles?
​2 post lift and 4 post lifts are commonplace in garages, with one or more of each a familiar sight. Depending on your garage, customer base and speciality though, you could face regular challenges or hold ups with the wrong lifts.
For example, an increase in 4x4 and SUV owners will require greater capabilities in vehicle lifts in the future! Would you be ready to handle multiple larger vehicles today?
Could you align even the biggest vehicles where your competition can't & gain a competitive advantage, or have they got the competitive advantage over you?
​Can you move vehicles around your body shop to work on different service aspects without lowering them?
Your competition can & it means they quote quicker repairs & work more efficiently!
The need for the best, latest and most innovative garage lifting equipment is obvious as vehicle types change. Are you ready for this?

Vast range to suit every need...
​
​Here at Hofmann Megaplan, we have been supplying an incredible range of lifting equipment for many years – with new additions to cover all areas and keep our customers working efficiently.
With many configurations and specifications, it can be difficult to identify exactly what you need – we try to make this an easy process.
Check out some of our lifting categories:
For more information on our lifting equipment range, contact us online today or call us on 01480 8-9-10-11 to discuss in more detail.
Automechanika 2019 saw record numbers visiting, including its highest ever opening day.
Everyone who's anyone in the automotive industry was there from suppliers of garage equipment through to bodyshop specialist and aftermarket experts.
Hofmann Megaplan were proud to showcase the largest array of equipment and were one of the few offering demonstrations throughout the 3 day show!
Spanning over three exciting days, we delivered live demonstrations of our amazing tyre fitting equipment and fantastic special offers to a full variety of garage owners and automotive enthusiasts.
To all of you who visited us at stand T140, we thank you for making it our best show yet!

​Making its debut at Automechanika this year, our drive-over TreadSmart got delegates talking over on the Showcase space!
The
TreadSmart
has been somewhat of a revelation for garage owners and mechanics alike. Supercharging the ability to upsell tyres and alignment, this new technology offers detailed analysis reports to customers showing transparently the state of their vehicle's tyres.
The BIG talking point!
​ADAS. It was pretty much unavoidable at Automechanika 2019!
The need for knowledge and specialised equipment to cope with ADAS on new vehicles is in no doubt now.
Our brand new Advanced ADAS Calibration system has been designed specifically for Hofmann Megaplan to provide ADAS calibrations in the most cost and labour efficient way imaginable. A 65" TV Monitor provides a totally digital solution to updates, instead of purchasing costly boards to deal with different vehicle requirements.
Overwhelmed by the need for ADAS calibrations at Automechanika 2019? Hofmann Megaplan will also be holding an ADAS open day on Thursday 20th June 2019. This is an opportunity to gain invaluable industry knowledge and first-hand experience with both of our ADAS Systems, as well as all other garage and ancillary equipment in the range. Call now on 01480 8-9-10-11 or visit our booking page to claim your place.
Garage Equipment you can trust!
​As always our reliable and thoroughly tested tyre fitting equipment range was on show - and our technical specialists continued to deliver interactive live demos.
A variety of tyre changers, wheel balancers and wheel aligners along with our air conditioning and tyre inflation units, were available to view and discuss on stand.
Hofmann Sales Manager, Andy Ringrose was on hand for the entire three days and spoke highly of the show, saying it was "Probably one of the best attended Trade Shows that I have exhibited at, with quality enquiries that, all being well will lead to future sales. Bring on 2021!"