Hofmann Megaplan Blog
Welcome to the Hofmann Megaplan blog. Check back regularly for news, product launches and events.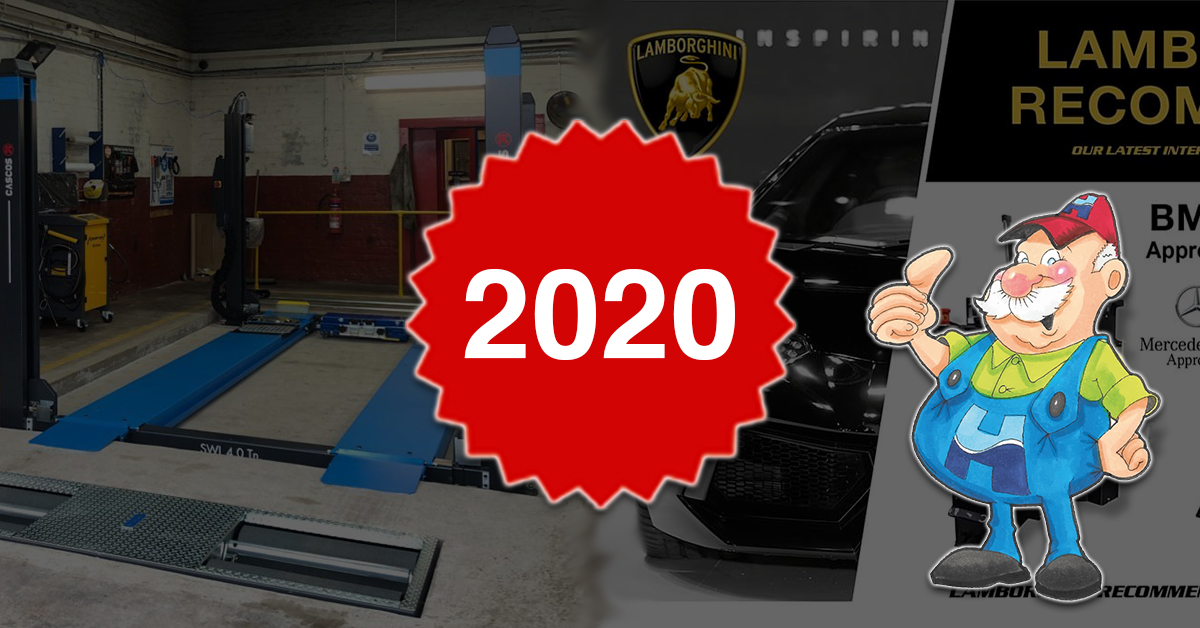 Despite a year that has be tainted by the coronavirus pandemic and many businesses taking a heavy hit, here at Hofmann Megaplan, we have continued to go from strength to strength. And we have always been there for you throughout what has been a challenging 12 months so far.
By no means are we saying it has been easy, but we have seen exciting developments take place across the company. So, in case you have missed anything, here is our round-up of everything you need to know...
All-new National Distribution Centre (NDC)
One of the highlights of our 2020, was the introduction of our brand-new National Distribution Centre; a great addition to our constantly evolving business (another EXCITING announcement coming soon).
Our NDC team build, test and calibrate every Hofmann Megaplan Tyre Changer and Wheel Balancer before dispatch, making sure they're up to the recognised Hofmann Megaplan standard...and are ready to serve you!
Find out more about our new garage equipment facility in our previous blog...
Approvals & Accreditations from globally recognised brands...
Boasting approvals & recommendations from BMW, Mercedes-Benz and now Lamborghini, our range of OEM products are must-have for any premium garage services provider.
From tyre changing to revenue-boosting alignment machines, our Hofmann Megaplan accredited machines are the pinnacle of garage equipment and have been developed to enhance your garage services to a truly premium standard.
Take a look at the amazing machines we have on offer in our manufacturer approved range...
The MOT fightback!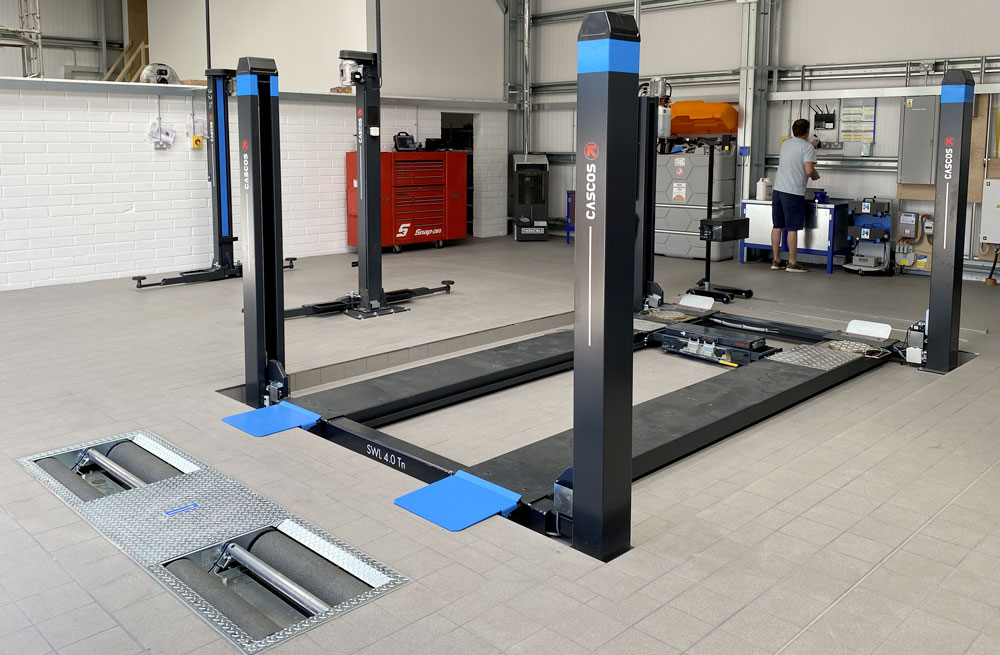 Everyone working within the MOT sector knew there would be an influx of the number of tests that were needed to be completed, once the MOT extension had expired.
The end of Q2 and all of Q3 was completely focused on fighting back strongly to ensure the survival of numerous garages & workshops. As expected, the beginning of Autumn saw the obvious demand for MOT servicing increase as the number of vehicle users returning to the roads for work, also rose to an alarming level.
Some garage owners saw an opportunity and realised that their old, battered MOT equipment wouldn't be able to cope with such an increase in demand – Hofmann Megaplan were there to help. We completed some of the best-looking MOT bays we have EVER produced. We've received great feedback on how good our MOT bays look and operate once they're complete.
Choose us and receive the full MOT package, combining our excellent end-to-end installation service with a great finished look.
What will happen in 2021?
The short answer – who knows!
One thing is for sure though, our dedicated team will always be there to help you with your garage equipment needs – especially with yesterday's announcement, we could be looking at a similar year to last.
Contact us online or call us on 01480 8-9-10-11 to discuss your requirements.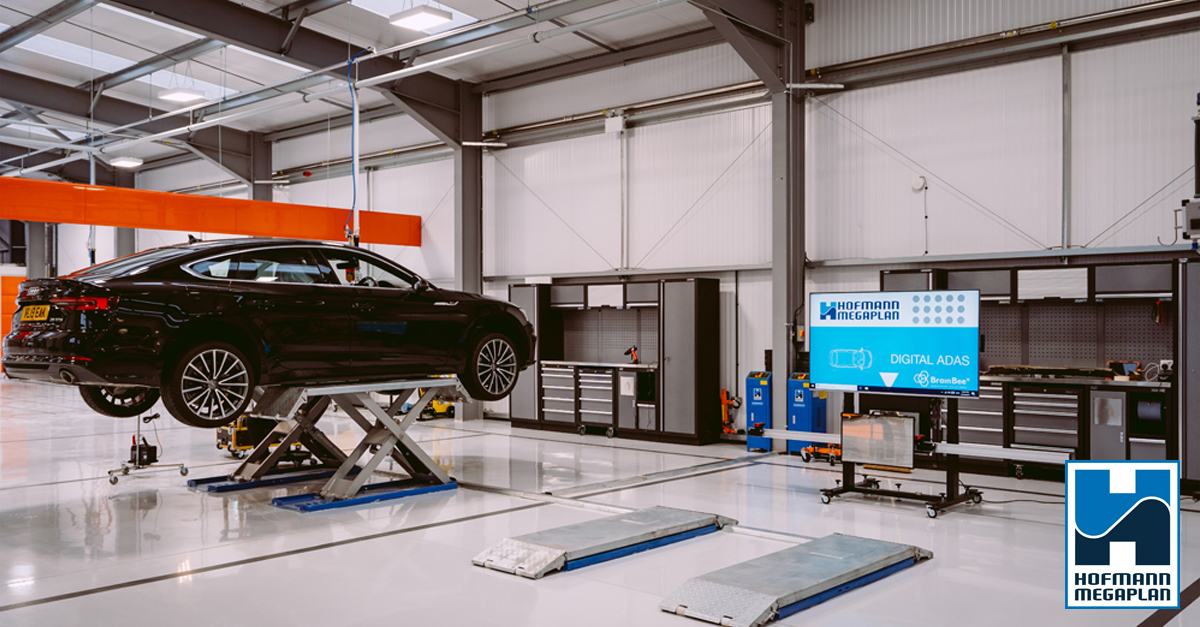 Development takes place in every industry. It is inevitable. And for business owners, it is highly welcomed to enhance the prowess of their services – the automotive garage sector is no different.
The past few decades have seen some of the most advanced technology come to the forefront of the automotive industry; the introduction of electric/hybrid vehicles, the use of ADAS systems within a vehicle to make driving even easier for road users, the development of garage software to complete routine services...we could go on.
But these developments combined with the increasing need to service brand new technology, poses many questions and issues for garage owners and garage equipment providers.
It is easy to see how the garage services sector needs to keep up with the constantly evolving face of technology available to customers – and so far, we have met their requirements:
So, what can you do to make the transition easier?
Take action to become digital!
Obviously, there will be some scepticism about the impact of digital aids within a garage environment. However, without taking the necessary steps to help the move into the digital age, many garages will find themselves being left behind by their more adventurous competitors.
Here is our advice:
Training
Making sure your employees are aware of emerging technology and then fully trained to cope with using such tools, will not only help your garage become more knowledgeable about the garage services sector, but also will help them hit the ground running when you decide to invest in digital garage equipment.
Choosing the right training supplier can be difficult – many garage equipment providers now offer training with the purchase of any equipment. Our ADAS specialists offer a chance to run through how to use your ADAS system effectively, before you start working on customer vehicles.
Welcome new digital tools with open arms
We understand the difficulty of changing the way your garage operations run and therefore, altering your mindset to welcoming emerging digital aids.
This is the key to succeeding in an age where everything is turning digital though. Opening your eyes to investing in the future, will not only increase the efficiency of your services now but set you up for success in the future.
Trust us – your customers will appreciate it!

As a premium supplier of garage equipment in the UK and across Europe, we understand the complexities of developing incredible garage services equipment - and supplying the customer service to run alongside these amazing machines.
So, when we receive approval from some of the greatest automotive manufacturers in the world, it means everything to us and a whole lot more to you. You know you are getting the best!
You can take advantage of:
The finest technology available on the market
Slick design features
Completely automated processes
Reliable, intelligent safety features
Only the finest garage services equipment!
Boasting approvals & recommendations from BMW, Mercedes-Benz and Lamborghini, our range of OEM products are must-have for any premium garage services provider.
From tyre changing to revenue-boosting alignment services, our Hofmann Megaplan accredited machines are the pinnacle of garage equipment:
The fully automated X-Boss Tyre Changer has achieved the latest accreditation from Lamborghini with the help of our genius 'dead man' technology.
This tech means the only function activated is always the next step required, and laser profiling of the rim puts minimum stress on the tyre as the fitting and removal tool is always set to exactly the right position and angle.
Find out more from the experts...
Are you searching for the greatest garage equipment with brand approval to suit your busy workshop? Our expert team are always on hand to discuss your garage's requirements and find you your next tyre fitting companion.
To discover more of these incredible machines, call our specialists on 01480 8-9-10-11 or browse the range online now.